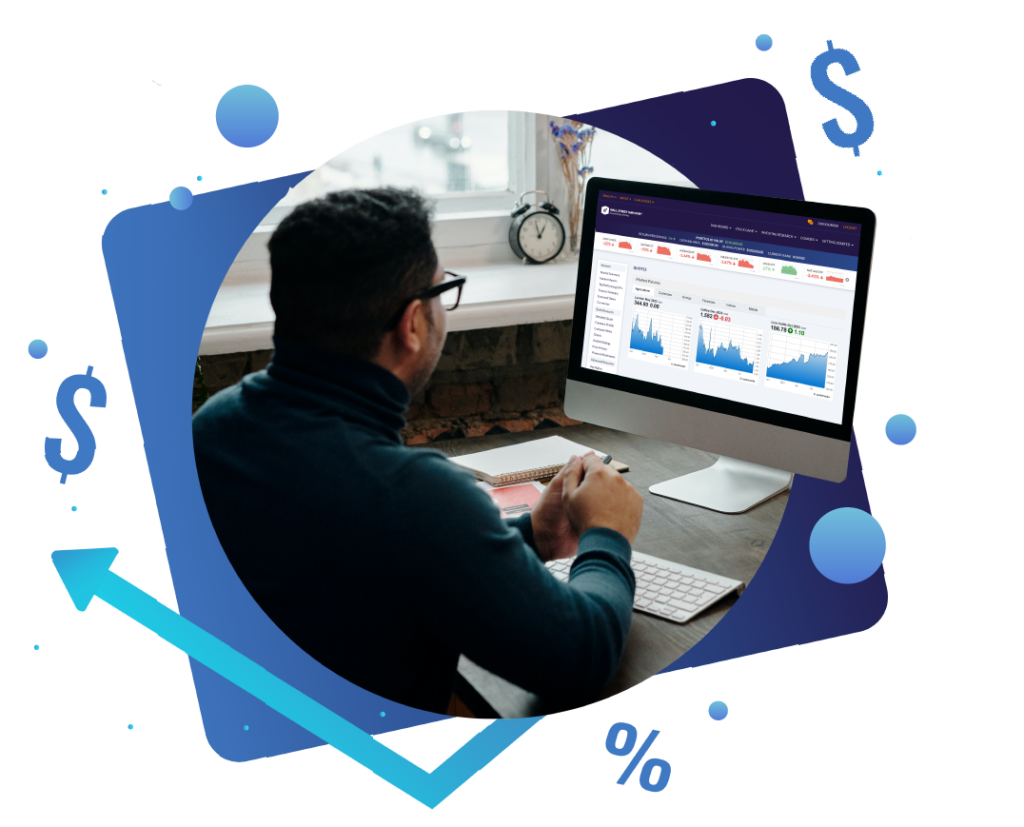 Welcome to WallStreetSurvivor! Whether you're a seasoned investor refining your strategies or someone looking to kickstart your financial journey, we're thrilled to introduce you to our latest offering – the Investing 101 course. This comprehensive resource is designed to empower you with the knowledge and tools necessary to navigate the intricate world of investing successfully.
What's Investing 101 All About?
Investing 101 is a 10-chapter investing course for beginners. Rated as one of the top investing courses open to the public by CNBC, it has been meticulously crafted to cater to individuals at various levels of expertise. For beginners, it serves as an entry point into the fundamentals of investing, covering topics such as:
Understanding stock markets, bonds, and commodities
Building a diversified investment portfolio
Analyzing financial statements and company performance
Exploring different investment strategies and risk management techniques
For seasoned investors, it's an opportunity to refine existing strategies, stay updated with market trends, and explore advanced investment methodologies. The course encapsulates years of financial wisdom, distilled into digestible modules, empowering both novices and experts alike.
Experience Investing 101: A Sneak Peek
Take a glimpse into the course through our engaging video that showcases the depth and breadth of knowledge awaiting you. 
How Investing 101 Elevates Your WallStreetSurvivor Experience
Become the Expert: Showcase your newfound knowledge by leading friends and family through the world of investing. Share insights and strategies that you've learned.
Create Contests: Hosting contests with your inner circle becomes a whole new experience. Demonstrate how fundamental principles taught in the course translate into real investment success. Best of all, you don't have to do the heavy lifting for teaching – Investing 101 has you covered
Financial Wisdom: Utilize the course to revisit investment plans, strategize for retirement contributions, and impart financial wisdom to your loved ones and colleagues.
Trusted Learning Environment: Trust in our commitment to financial education. Whether you're a classic WSS user or someone who remembers us from past educational endeavors, know that our focus remains on providing a reliable, comprehensive learning experience.
Join the Community of Financial Empowerment
The journey of financial empowerment starts here with WallStreetSurvivor's Investing 101. This isn't just about making profits; it's about learning, sharing, and navigating the market's highs and lows together. It's an opportunity to join a community that's committed to financial education, all at no cost to you. We invite you to take the first step towards mastering investing and sharing this invaluable knowledge with those around you. Let's embark on this journey together!
How To Add Investing101 To Your WallStreetSurvivor Contest
After creating a stock trading contest on WallStreetSurvivor, you will get a registration confirmation page:
On the left, you will see the link to share with your friends or family to get them registered into your contest.
On the right, there is a button to create an Assignment. Click this, and choose which of the Investing101 chapters to include in your contest. You will have the option to include just the content, or also short vocabulary and unit review quizzes. You can even set cash rewards to give people in your contest bonus cash for completing the course (credited to their investing portfolio).
Now that Investing101 is added to your contest, it will appear on the dashboard when your participants log in, along with their portfolio information.