Episode #462: Porter Stansberry on a Possible Recession, Opportunities in Distressed Debt, & The Bull Case for Energy Stocks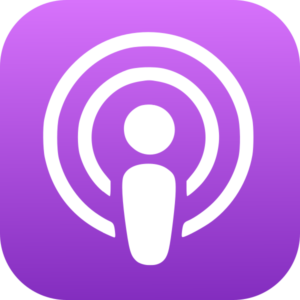 Guest: Porter Stansberry is a leading financial writer and the founder of MarketWise, a publicly traded, million-subscriber, multi-brand, financial publishing platform. In December 2020, Porter retired as MarketWise's Chairman of the Board. He founded Porter & Company in April 2022.
Date Recorded: 1/12/2023     |     Run-Time: 1:18:01
---
Summary: In today's episode, Porter shares his frustrating ending with Stansberry Research and then why he chose to launch a new research firm last year. He walks us through the major themes he's focused on over the next cycle: capital efficient, cash-flowing companies, a big upcoming distressed debt cycle, and the energy transition. Plus – he shares some names and ideas for each.
---
Comments or suggestions? Interested in sponsoring an episode? Email us Feedback@TheMebFaberShow.com
Links from the Episode:
1:10 – Intro
1:46 – Welcome back to our guest, Porter Stansberry
4:02 – Revisiting his quote about how to spend your 20's, 30's, 40's, and now 50's
5:41 – The genesis of Porter & Company
11:51 – Porter's adoration of Hershey's as a business
13:12 – His most contrarian housing investment
20:20 – The power of hanging on to stocks in good businesses long-term
23:19 – The problem with bonds through 2022
25:13 – The Stay Rich Portfolio
26:05 – Cyclical strategies for fixed-income markets, corporate bonds, and distressed debt
27:59 – What can be learned from Carl Icahn and Icahn Enterprises
31:01 – Porter's predictions for the world of distressed debt and future bankruptcies
35:35 – I Disagree (Faber)
36:05 – How practicable is it for individual investors to get in on distressed debt?
43:01 – A discussion about business creation and interesting founder stories
43:52 – His modern safety razor company, OneBlade
46:58 – A pessimistic take on clean energy, and the promise of natural gas and nuclear
52:17 – The investment highlights of T. Boone Pickens relating to the energy industry
54:26 – His take on the future of natural gas. Learn more at com
57:18 – Why nuclear is the most promising energy source in the long term
1:06:20 – Porter's investment beliefs that most of his peers disagree on
1:11:50 – Porter's most memorable investment
1:13:21 – The role of short sellers in keeping companies liable
1:14:50 – Learn more about Porter; bostonblackout23.com; Twitter; Porter & Company
Transcript: 
Coming soon.